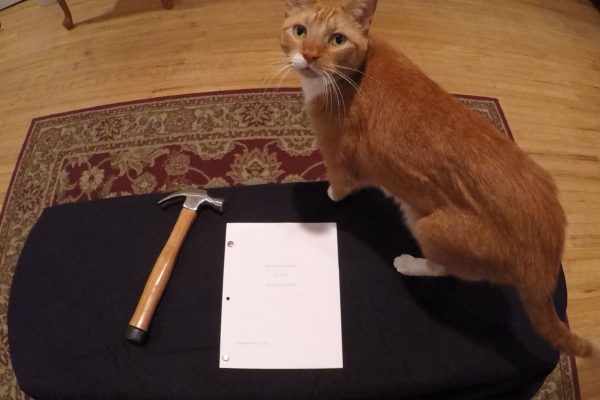 Title/Logline for Our Next Movie… Revealed!
Hey Everyone!
The first draft of the script for our next movie is complete, and this one actually contains multiple words spoken by multiple characters. For now.
We wanted to find a special way to share the title of this exciting project with our fans, so we put together a quick video for the big reveal. Check it out below, and then scroll down to read the logline for the movie!
The logline is:
After moving into her first apartment, a young woman is tormented by her mysterious elderly neighbor.
We hope you'll continue to check back in with us as we provide updates on the production and release date of our next movie… Thank you all!!